JANESVILLE — The windows were covered and there was no electricity. So, when Britten Langfoss and her family had their first look in 2013 at the upper floors of a historic building at the corner of Main and Court streets in this city's downtown, it was with the beam from a flashlight.
They had known about the first floor. For years it was home to a JCPenney store and, more recently, Rock County Appliance. But Langfoss and her father, James Grafft, and her two brothers, who together ultimately purchased the building, had no inkling what the Methodists had done more than 140 years earlier or that it would host Britten's wedding two years later.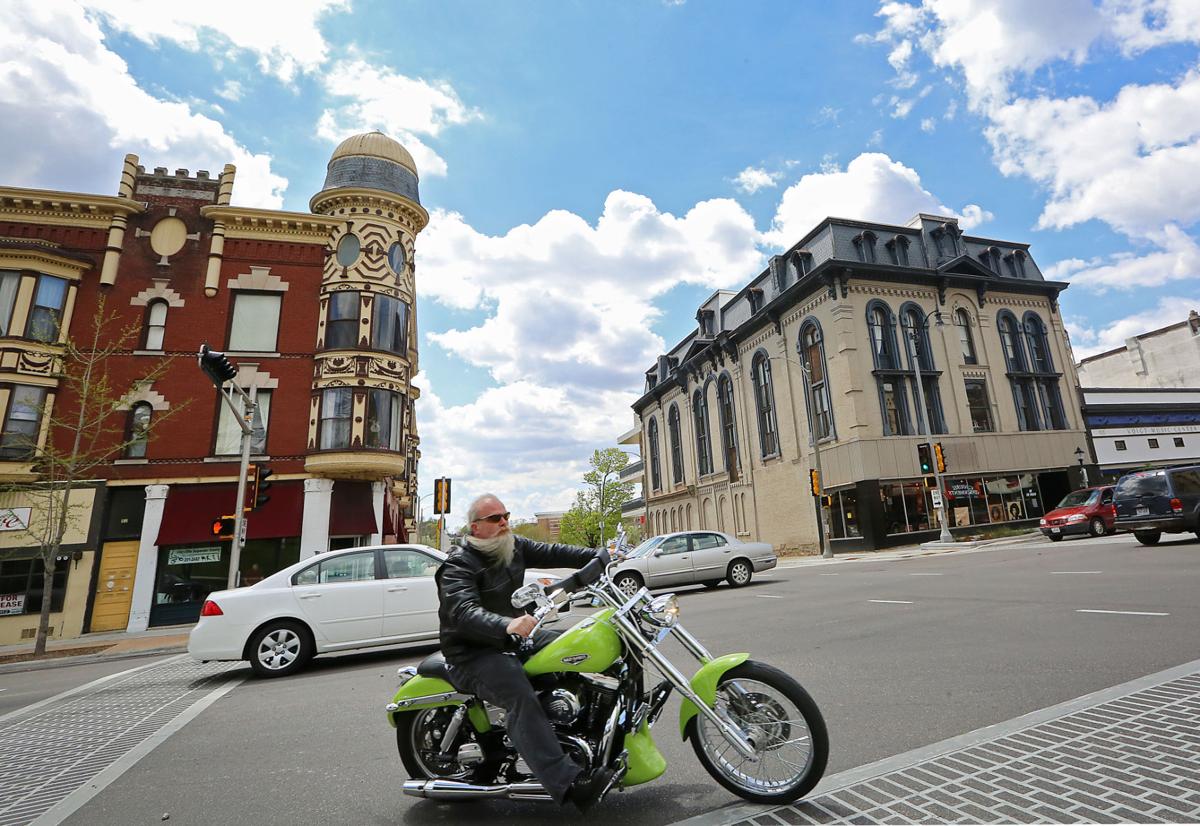 From 1868 to 1870, the congregation built a Second Empire-style building designed to house the church on the second and third floors with retail space at street level. The Masonic Western Star bought the building in 1905 and used the upper space for its lodge but abandoned the facility in 1965.
Now, after 50 years in darkness, the ornate two-story space originally built for Sunday services has been transformed into The Venue, an event space for meetings, parties and weddings. It includes the original woodwork, painted glass, a balcony and 20-foot-tall windows that bathe the room in natural light.
"I mean, just look at it. It's absolutely incredible," said Langfoss, vice president of business development for Certified Parts Corp. and chair of the Downtown Development Alliance working to promote the downtown. "We walked in and we were just awe-struck that this was here."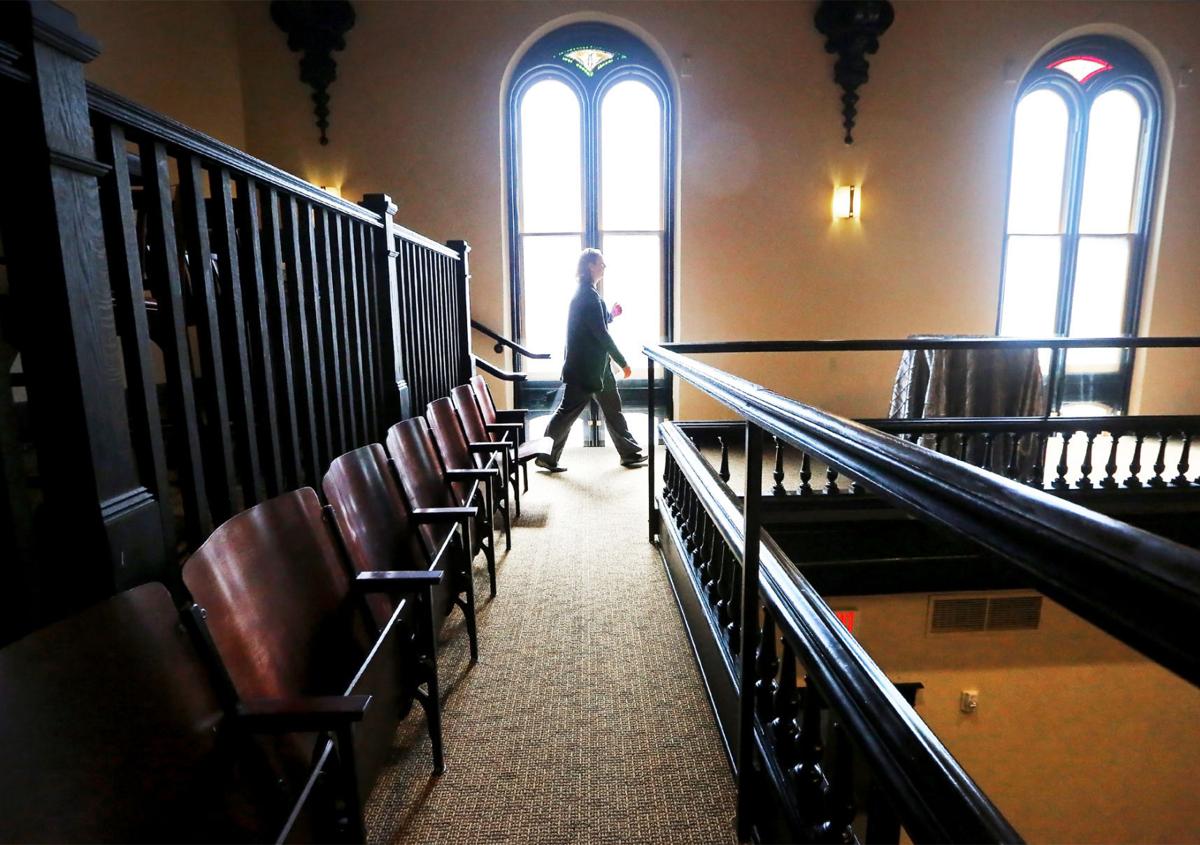 The first floor is now home to Voigt Music, which has a shop and performance space where washers, dryers and refrigerators once stood.
The business and The Venue above are fresh additions to the city's downtown that, like the rest of the city, is in a state of transformation after years of seeing the General Motors Assembly plant cut jobs and ultimately close.
If plans hold true, more downtown development will be on the way and help foster a number of private projects already in the works in this Rock County city of about 63,000 dissected by the Rock River.
Last week, the Janesville Plan Commission recommended the creation of a 165-acre tax incremental financing district that covers both sides of the river in the city's downtown. The $48 million in expenditures will be used to assist and encourage private development and make improvements to streets, parks and walkways along the river. One of the first efforts will be a $6 million demolition project to remove a parking lot that was built in the 1960s on a deck over the river and supported by 142 pilings.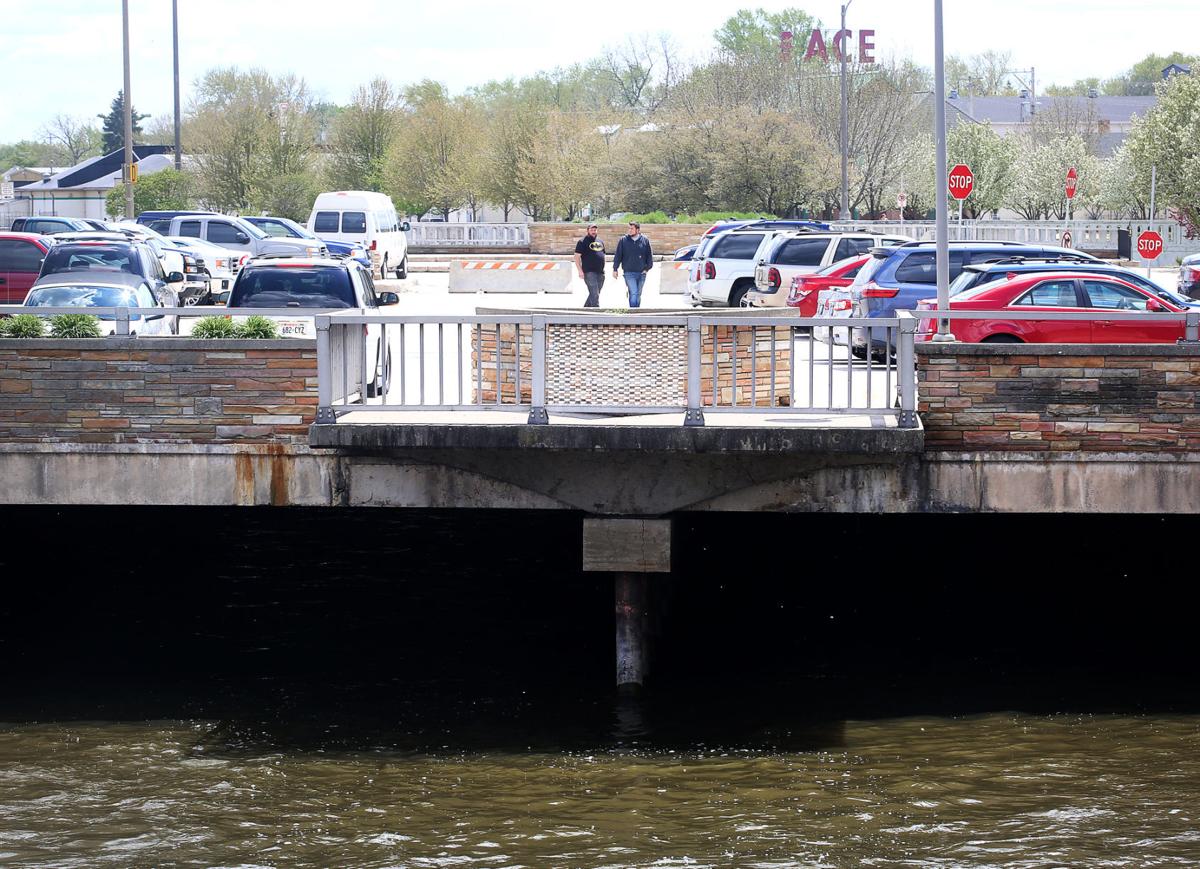 The 15-year vision by community leaders could create nearly $100 million in new tax base and includes housing in the form of town houses, apartments and condominiums with improvements to commercial buildings that could be redesigned to face the river and create more retail and dining space. There is talk of a hotel and the creation of more park space and a pedestrian bridge across the river between Milwaukee and Court streets.
Another key component to the plan is to create more office space to attract young professionals who are drawn to collaborative work space that can include high ceilings, exposed beams and open floor plans. Those workers will also help fill housing and eat, drink and shop in the downtown.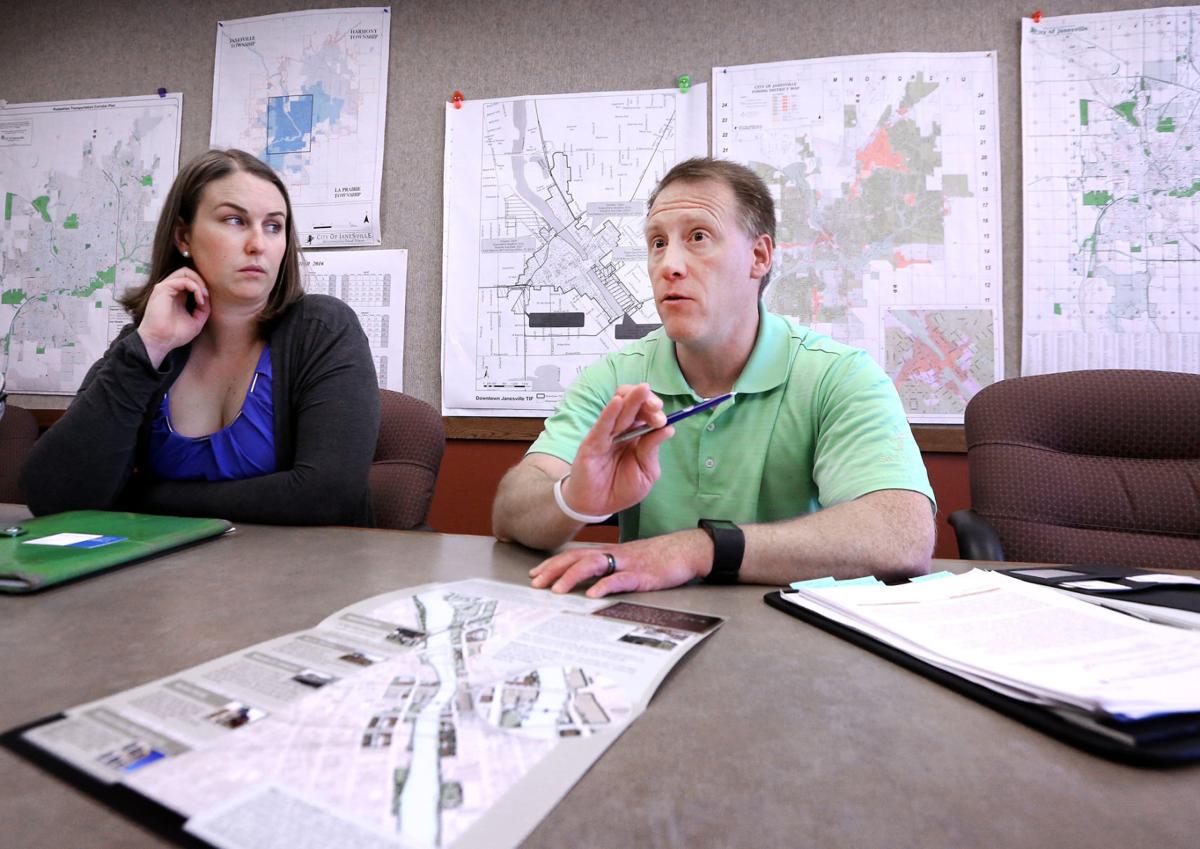 "It's really exciting for the Millennial generation to work in those kind of spaces" said Gale Price, the city's economic development director. "They want the lifestyle and we're really on the cusp of making that happen. We have seen some major private investments that have occurred."
The downtown is filled with historic buildings, many of which have been restored like the Hayes Block building constructed in 1855 at the corner of Main and Milwaukee streets where in 1836 Henry Janes built a home overlooking the river. The four-story building features multiple spaces for retail and offices with several other buildings along Main Street to the south home to a range of businesses, including the offices of U.S. Rep. Paul Ryan, currently speaker of the House.
In the 100 block of North Main Street, three buildings are under redevelopment by former Janesville resident Quint Studer. He lives in Florida and helped develop nearly $100 million worth of projects in downtown Pensacola. His $2 million Block 42 project in Janesville will include a coffee shop and a neighboring business, Bodacious Olives, that will sell olive oils, artisan bread, pasta and other groceries, the Janesville Gazette reported. Both will be run by Studer's daughter, Rishy Studer, while the third storefront will be awarded to the winner of a business challenge contest. The prize includes $12,000 worth of rent and $25,000 in startup funds.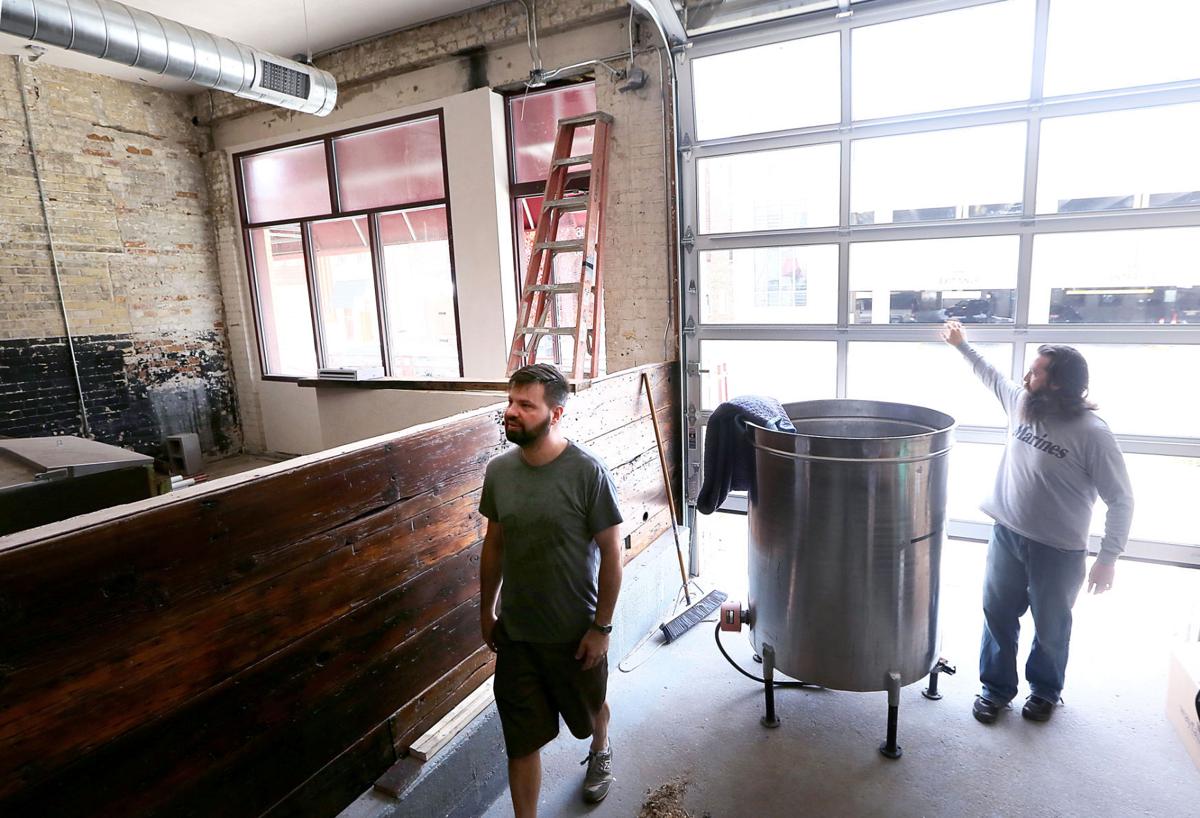 To the east, at N. Parker Drive and Milwaukee Street, the three-story former Carriage Works Building constructed in the 1880s is now home to SASid Insurance Development, a private insurance development company founded in 1999 that moved to the downtown this spring after outgrowing its 6,000-square-foot space near Interstate 39-90 on the city's southeast side. In February, the company was named by Forward Janesville as Business of the Year for companies under 50 employees.
On part of the first floor in what had been warehouse space,John Rocco is building a brewpub. Rocco founded Farmhouse Brewing Supply out of his home in 2009, moved it to a commercial building at 3000 Milton Avenue in 2012 and is now looking for a spot to locate the business in the downtown.
His 3,300-square-foot Rock County Brewing Co. is scheduled to open in July and will include a three barrel brewing system, tasting room and beer garden. Food will be served via food carts.
While it's the city's first brewpub in modern times, Rocco, a home brewer for the last 15 years, believes his business will be the 17th brewery in the city's nearly 180-year history. He also has an option on neighboring space if he needs to expand.
"We had no desire to be anywhere else other than downtown Janesville," Rocco said. "I come downtown, I have friends that own bars down here and I thought it's just the place to be."
One of Rocco's partners in the business is Andy Walker, one of the founders of Foremost Media, a website development and search marketing company with offices east of the interstate. The company with 25 employees is scheduled to move to downtown Janesville into the second floor of what is called the Gray Goose building, a former tobacco warehouse constructed in 1896.
"I think it will be great for attracting employees," Walker said. "The older building will be nice with its open space. It will be a beautiful place to work and with the (other projects) and the brewery coming in, (the downtown) is going to attract people."
The Gray Goose has 24,000 square feet of space and was purchased in 2006 by Mark Robinson, a local attorney and property owner. When he took ownership it was used as a warehouse to store furniture and had been used for a time as a haunted house.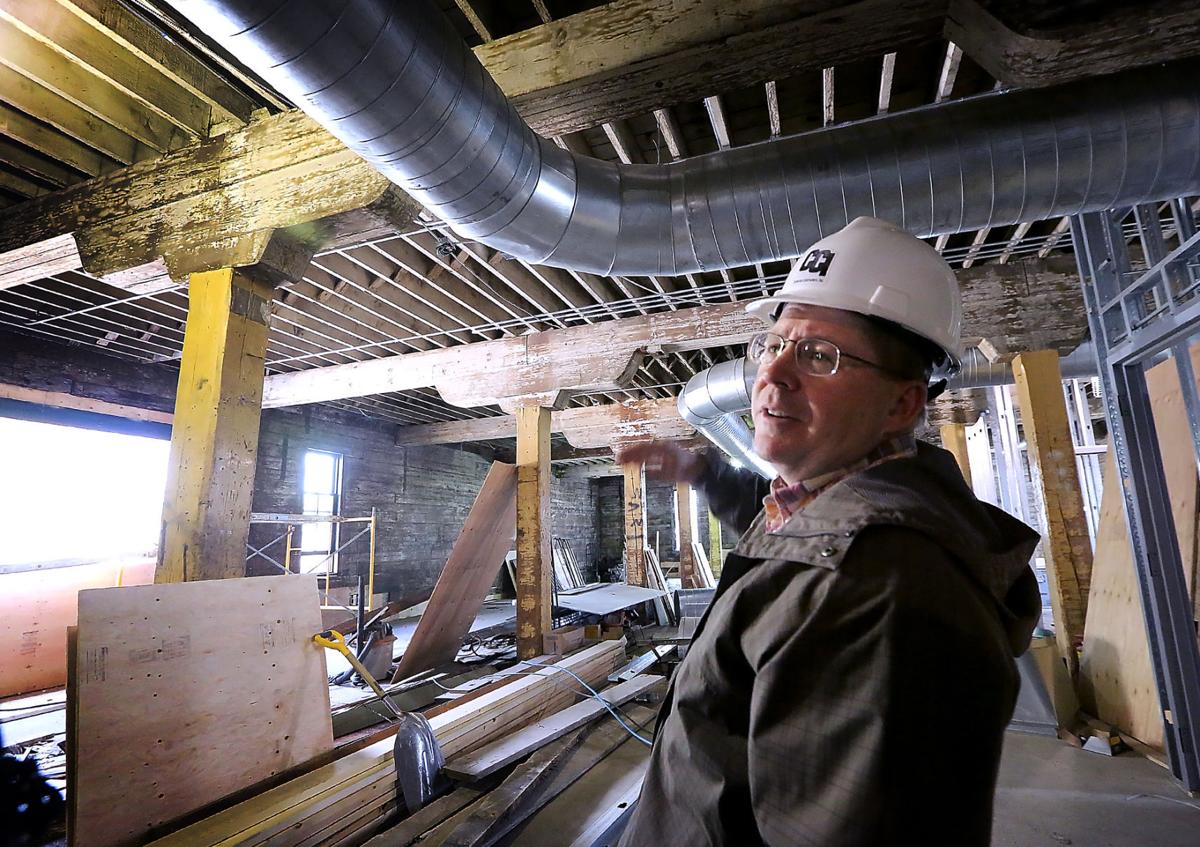 The $3.5 million renovation into office space includes using $1.4 million in state and federal historic preservation tax credits and $425,000 in assistance from the city. Another $75,000 is being granted to Foremost Media with the understanding that the company create 20 jobs in two years.
"This building would have been redeveloped in Madison or Milwaukee a long time ago," said Robinson, 50, who believes the demise of GM has forced improvements to the downtown. "I think it really helped. It made people think outside of the box. Being a GM town was good but sometimes you've got to take a step backwards to take two steps forward."